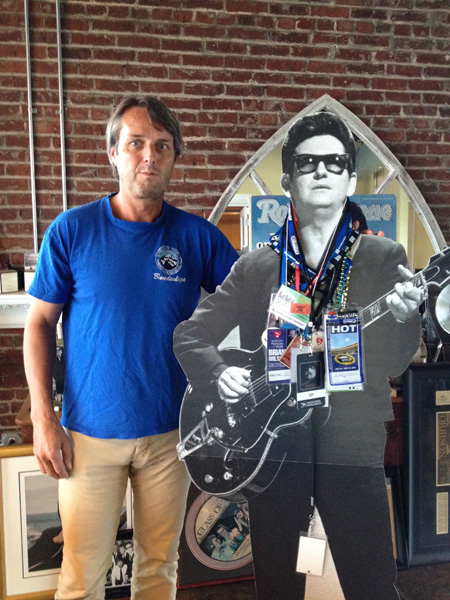 Chuck Fleckenstein is a 29-year veteran of the records and publishing industries. Starting off in the major label system, Mr. Fleckenstein spent 25 years at a variety of posts at CBS Records, and later Sony Music, in the senior level International, A&R Administration, Business Affairs, and Catalog (Legacy) capacities. While at Sony, Mr. Fleckenstein brought in the AC/DC recorded music catalog and helped make it the best selling rock catalog in the world. Mr. Fleckenstein also managed Sony's signing of 'too many to name' other artists and/or catalogs including Iron Maiden, Jimi Hendrix, David Bowie, Aerosmith, Roy Orbison, Willie Nelson, Sly Stone, Pink Floyd, Sesame Street and Lang Lang. Mr. Fleckenstein additionally designed Sony's participation in Cirque de Soleil's "Viva Elvis" show which opened in Las Vegas in 2010. Mr. Fleckenstein ran Sony's R&B Royalty Reform Program, attempting to fairly re-align seminal recording artists' royalty compensation and Mr. Fleckenstein also served on the Board of the NOW partnership (Sony, Universal and EMI) – still the record industry's most successful compilation series.
On leaving Sony, Mr. Fleckenstein served as Senior Vice President at Wolfgang's Vault, the owner of the world's largest collection of live concert recordings. Mr. Fleckenstein is presently Chief Operating Officer and General Manager of Roy Orbison Music, Roy Orbison Publishing and Still Working Music, the latter being a Nashville based songwriting company whose writers' songs appear on albums and singles by One Direction, Joe Walsh, Reba McEntire, Celine Dion, Blake Shelton and Taylor Swift. Mr. Fleckenstein recently produced a documentary film on the last years of the life of Roy Orbison titled 'Mystery Girl: Unraveled' – the film was theatrically released in May 2014. Mr. Fleckenstein also works with 'guitar god' Steve Vai on a variety of business ventures and Mr. Fleckenstein also manages the New York rock group Hits. Mr. Fleckenstein is also Adjunct Professor at NYU in NYU's Steinhardt graduate program teaching 'the business of the record business.'
Mr. Fleckenstein earned a BS from the University of Michigan and an MBA from the Wharton School at the University of Pennsylvania.